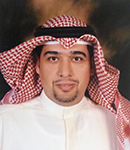 It is worth celebrating and pride  working in an educational edifice such as Al- Wataniya  School.
A pioneering educational edifice, and a distinguished educational institution to perform its mission to the fullest according to a modern and unique educational style.
I supervise the nurturing of  the sprouts of the primary stage and I see them a good generation that grows and grows to build the future of a prosperous and bright nation.
Working at Al-Wataniya School feels like you are in your family and among your brothers.
I wish for my children continued excellence, progress and genius, and for Al-Wataniya School to remain a flame of light and the banner of guidance that we quote an eternal light from its light. God bless you

Mr. Fahd Dekhail EL-Enzi
Principal of Primary Stage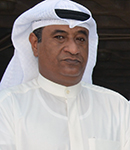 This year I joined a leading educational platform and a unique educational destination. I am proud to work in the field of education in Al-Wataniya School with its honorable long history and I ask God it continues excellence , progress and prosperity. 
Al-Wataniya School provides its children with a pioneering teaching staff and modern teaching aids that uplift their minds and provide them with modern education from a sophisticated perspective that copes with the technology of the present and future.
Al-Wataniya School tells the story of the compatibility and harmony between the present and the future; between authenticity and contemporary so I hope for all the genius, peasant and excellence 
My message to my students is to do their best and make sure to organize their time to achieve the desired excellence and success.
Mr. Khalid Al-Mejaibl
Principal of intermediate school

The educational process is based on several factors such as:
1- Parents or the person in charge of the student who represents the soil that nurtures this seedling.
2- A teacher is the farmer who will keep this seedling till it becomes fruitful.
3- The administration which represents the master mind to that work or the compass that directs the ship.

* If the soil is fertile and the farmer is skilful, and the compass is accurate and it directs the ship perfectly, the educational process will achieve success.

Mohammed Hassan Ali Ouda
The assistant Principle of Al-Wataniya School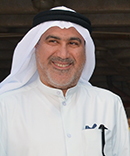 It is a privilege and pride for me to join Al-Wataniya school.It is well known for its generosity, its great legacy, and a history of achievements, which is the light that shines on promising generations that vigorously build the future of  Kuwait.
Al-Wataniya school was the first regular Arab private school in Kuwait. It has been graciously sponsored by its distinguished owners; the Marafie family, one of the oldest noble families, known for their national, heritage and intellectual contributions since the inception of Kuwait.
Al-Wataniya Private School has been and still a great tributary of science and knowledge of our precious Kuwait, its students have a pioneering and unique educational style, the administrative and educational staff includes unrivalled elites in performance and efficiency.
I hope that my students in Al-Wataniya School achieve their goals and objectives in success and excellence to raise the status of their country in various aspects of life.
God bless.

Mr. Saad Marafie
High School Principal